Twin Bridges, December 2001
---
Here are some pictures from a recent day hike on a somewhat overcast day with Mihai in the hills behind Twin Bridges off Highway 50 by Strawberry.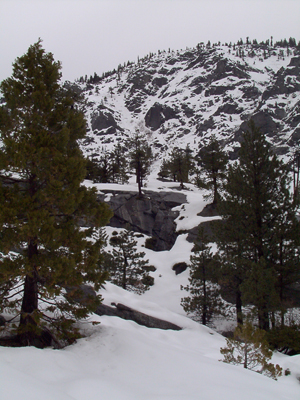 Snow covered mountains.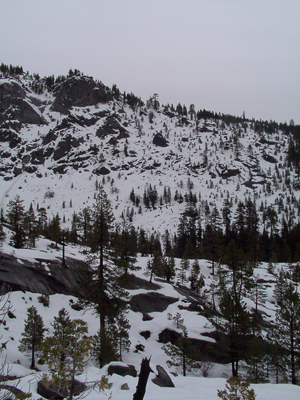 More snow covered mountains.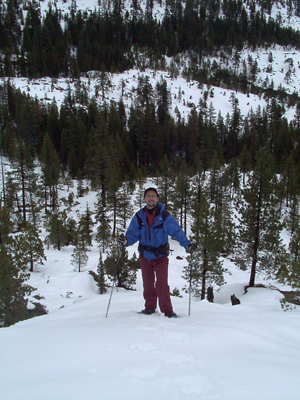 Mihai on a snow covered mountain.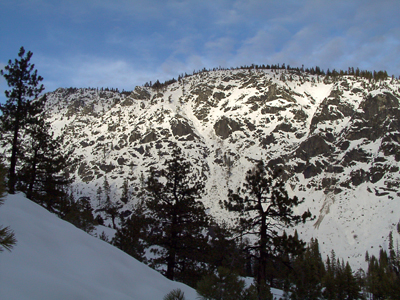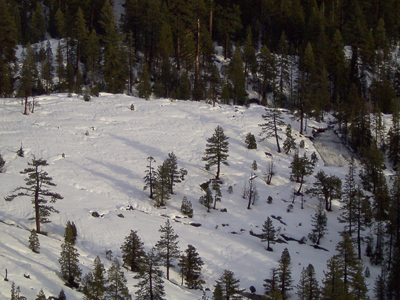 View of the river (on the right).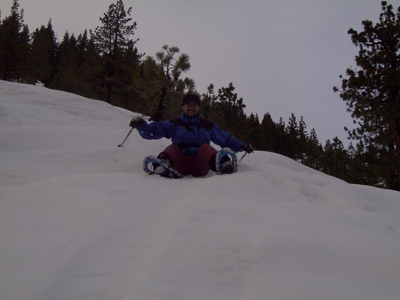 Mihai sliding down the snow covered mountain.