Country Cotillion March 2002
---
For the last few years, Mark Phillips has been organizing a Shooting/BBQ/Pyrotechnics Gala called the Country Cotillion. Here are some images from Mark's 2002 Country Cotillion in Morgan Hill.
I have higher resolution images, so if you would like a higher resolution image of any or all of these, or if you have more images you want me to add, drop me a line at schrier@mac.com.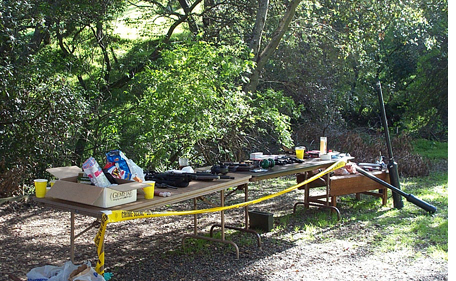 The weapons cache (those are spud guns at the end of the table).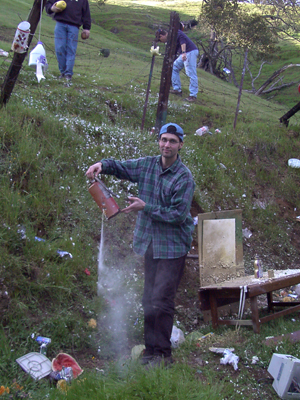 Mihai with the "shot" Fire Extinguisher.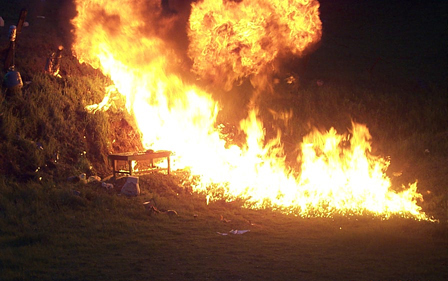 When a high caliper slug impacts a pre-ignited jug of fuel.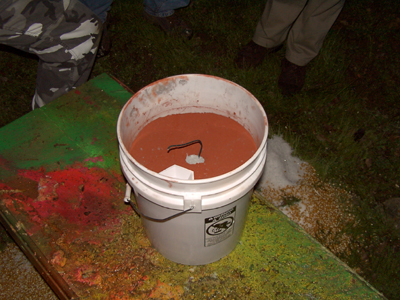 The 30 pounds of Thermite with Magnesium-Barium Peroxide initiator on the short-lived wood coffee table on the hillside over the 150 pound salt and 100 pound popcorn kernel bed.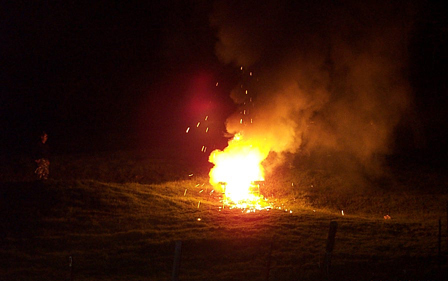 The Thermite reaction well underway.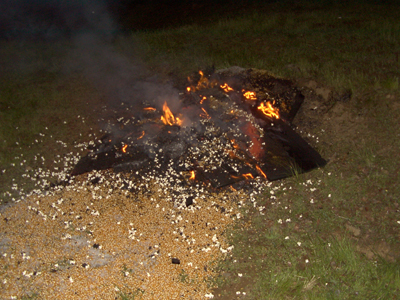 The iron flow onto the salt and popcorn kernel bed (unfortunately it turned out to be an inefficient way to pop the popcorn... we'll have to work on it for next year).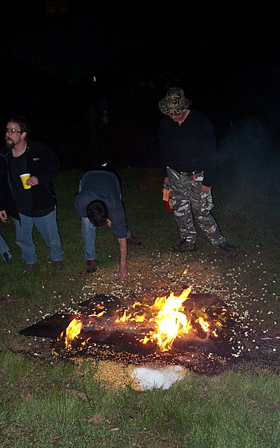 Sampling the popcorn (it needs some butter!).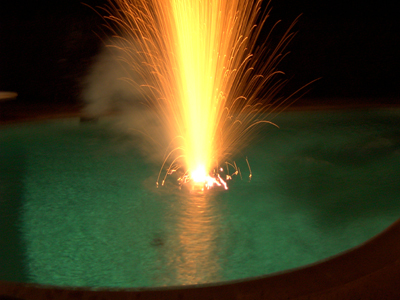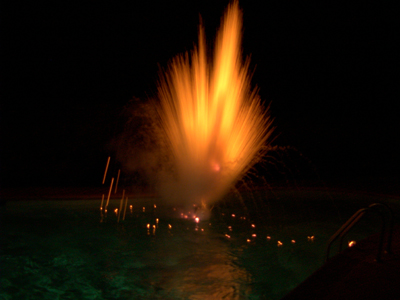 Potassium sticks used to neutralize the ever-so-slightly acidic pool water. Shhh, don't tell his mom!